Mike Fearn
After working within the fresh produce industry for 11 years and with a family background in farming, Mike was no stranger to the challenges that growers are faced with year after year.
In 2004, Mike began focusing his sights on different solutions for crop protection and today is responsible for business management, product development, sales, marketing & logistics.

Wondermesh Limited
Since 2001 Wondermesh has concentrated on providing flexible & innovative solutions to fulfil our customer's needs & expectations. From field to garden we have developed & trialled a wide range of products to make crop protection affordable, simple & effective.
With insect netting at the core of our business we have been inspired by consumer needs, changes in environmental legislation & new technology to expand our knowledge & understanding within the industry.
Its attention to detail that earns our customers loyalty, trust & respect.
What Our Clients Say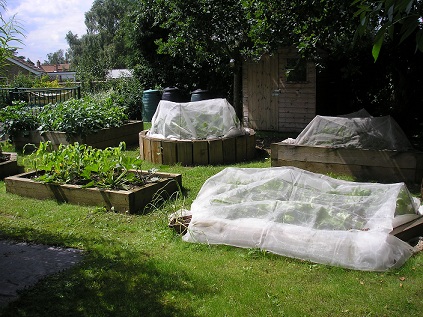 The purchase of Wondermesh for our school garden has been well and trully justified by the success of our crops. We have had no incidents of pigeon, caterpillar or root fly damage on any of the vegetables grown under it's protection and would happily recommend this product to any other gardener. I can't tell you how nice it is to lift the netting with the children and to be able to pick crops which had in previous years, been devoured or badly damaged by pigeons, caterpillars and other pests.
I have found it easy to justify the cost of the mesh you have supplied me but always felt that the money you charge for the Multi-roll machine which is really only a big fishing reel was excessive, that is until I finally purchased one.
!/perch/resources/net-at-allotment-2.jpg(Net on Leek)!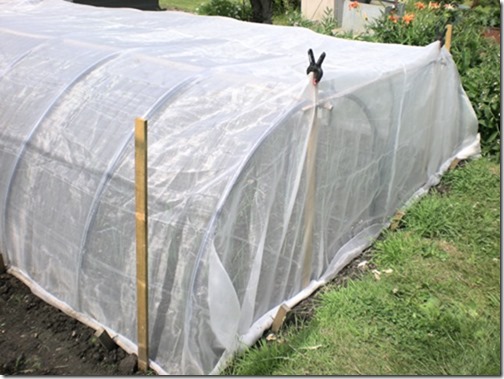 You recently supplied us with two Garden Packs which we cut down and re-stitched together to cover our framework for leek.
So far, so good, but the insistent cat that caused our problem in the first place, still decided to climb on top! Needless to say we have since added a net deterrent.
Thanks for your help, delighted with the product.
It has been superb, no bugs in my veg on allotment and they are also very healthy. They were protected from the strong winds we get on the site and from the intense heat of the sun.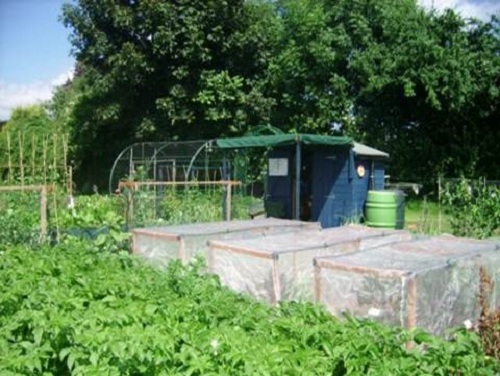 An organic farmer is set for a major Christmas windfall after using special"net jackets" to protect his crop of Brussels sprouts. More than four tones of Graham Elder's harvest of the festive favourite was left inedible after being attacked by aphids last year. But the so-called "Wondermesh" has successfully protected the North Berwick farmer's wares.
Mr. Elder, 40, today said he was thrilled to have a bumper five-tonne harvest in time for Christmas. He said: "Last year's hot summer was ideal for aphids, which caused a large part of the crop to be written off. This year we came up with the idea of putting a fine mesh over the crop and we put ladybirds underneath to eat the aphids" Spokesperson for Wondermesh, said "We pioneered the use of netting to protect crops as an alternative to chemicals. The mesh is mainly used on swedes. In fact, 95 per cent of all swedes grown for supermarkets in the UK are now grown under netting." Mr. Elder's Chapel Farm supplies organic sprouts, cabbage and potatoes to Tesco. Grocery industry officials say organic vegetables are in huge demand during the run-up to Christmas.
If I had not started to use Wondermesh two years ago on all our brassicas I believe we would have given up growing veg this year
Aug 2005 Has managed to harvest 100% of his glasshouse turnip crop. CRF has been successfully restricted from the crop. The only difference seen when compared to uncovered turnips is a slightly lighter leaf colour. Has so far managed to successfully grow 6 batches of turnip and is now awaiting the 7th!
I am extremely happy with the product and "wonders why he hasn't bought earlier!!"